Kenneth Morrill BATHO [1223]
Born: 22 March 1917
Marriage (1): Frances A. LAPISH [1222]
Died: 7 February 1985 at age 67
FamilySearch ID: L4MJ-KS1.
Noted events in his life were: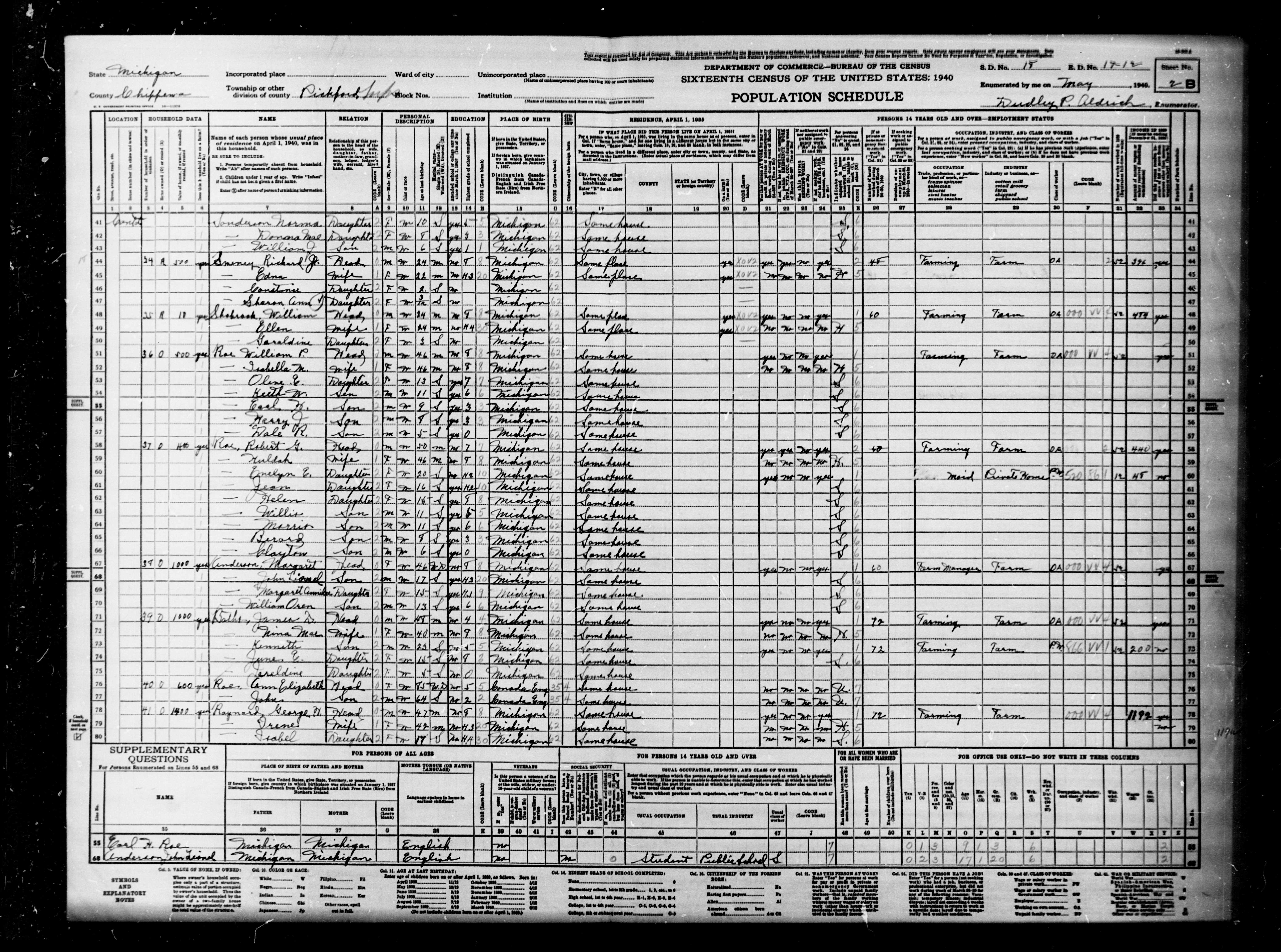 1. He appeared in the household of James Douglas BATHO [1422] in the 1940 United States census in May 1940 in Pickford, Chippewa, Michigan, United States. This event was shared from James Douglas BATHO [1422] who also shared it with Jereldine BATHO [3510], June E. BATHO [3508], and Nina May BENTLEY [1660].
Kenneth married Frances A. LAPISH [1222] [MRIN: 428], daughter of Frank Edward LAPISH [1224] and Alice HAYDEN [1225]. (Frances A. LAPISH [1222] was born on 16 October 1917 in Sault Ste. Marie, Chippewa, Michigan, United States, died on 30 December 2001 in Sault Ste. Marie, Chippewa, Michigan, United States and was buried on 3 January 2002 in Sault Ste. Marie, Chippewa, Michigan, United States.)