Thomas EBSWORTHY [2342]
Born: Between 1731 and 1791 723
Marriage (1): Mary [2343]
Died: 1857, Bideford, , Devonshire, England
FamilySearch ID: L28J-YMH.
General Notes:
Name: Thomas Ebsworth Gender: Male Spouse: Mary Child: Jane Ebsworth
Death Notes:
Name:Thomas Ebsworthy
Event Type:Death
Registration Quarter:Jul-Aug-Sep
Registration Year:1857
Registration District:Bideford
County:Devon
Event Place:Bideford, Devon, England
Age (available after 1866):
Birth Date (available after June quarter 1969):
Birth Year (Estimated):
Volume:5B
Page:318
Line Number:39



Citing this Record:
"England and Wales Death Registration Index 1837-2007," database, FamilySearch (https://familysearch.org/ark:/61903/1:1:2NNM-1PL : 31 December 2014), Thomas Ebsworthy, 1857; from "England & Wales Deaths, 1837-2006," database, findmypast (http://www.findmypast.com : 2012); citing Death, Bideford, Devon, England, General Register Office, Southport, England.
Noted events in his life were: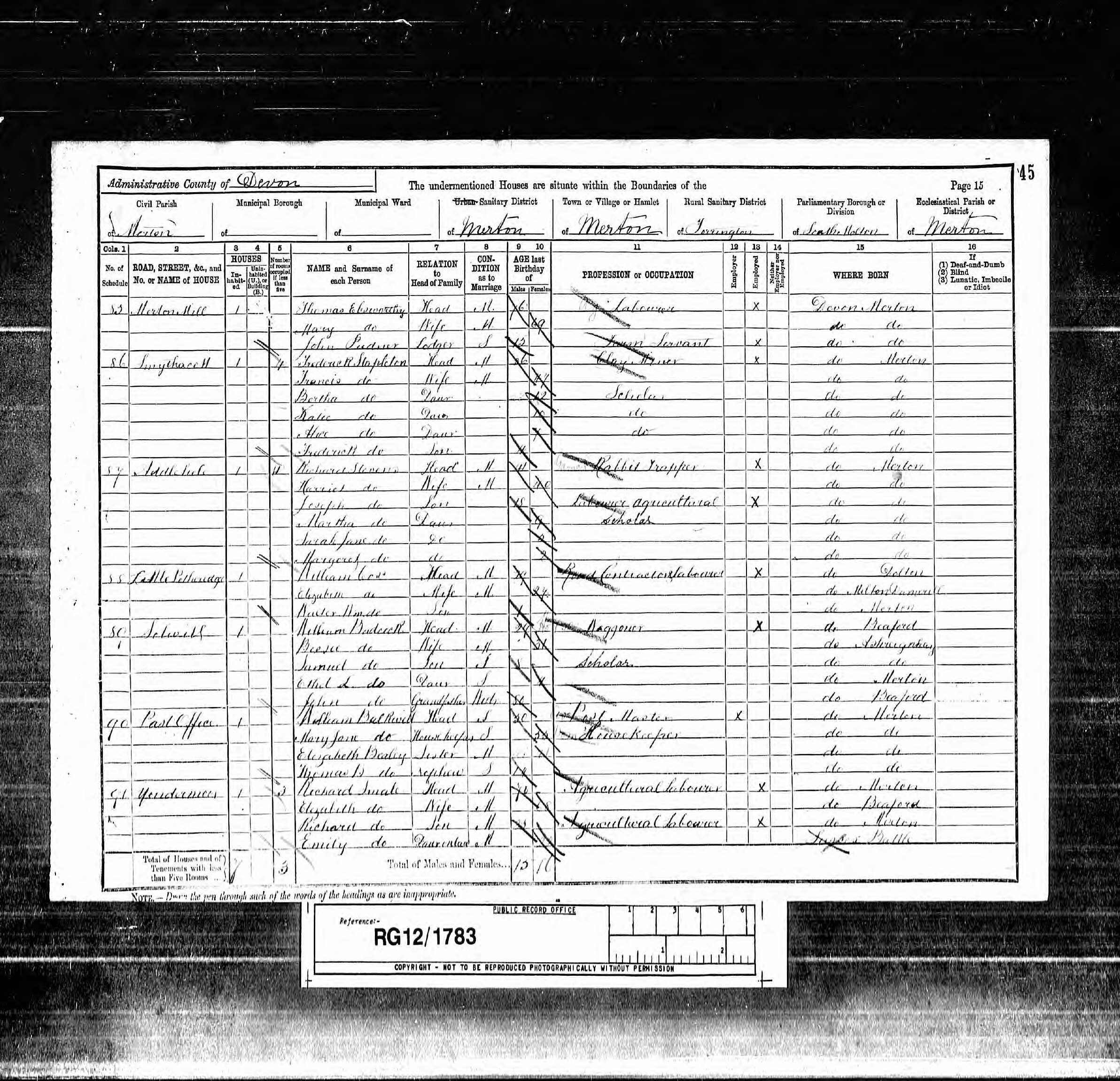 1. He appeared on the 1891 British census on 5 April 1891 in Merton, , Devonshire, England. This event was shared with Mary [2343].
Thomas married Mary [2343] [MRIN: 4177].