Joanna Ashton HAMLYN [3797]
Born: 2 March 1817, Clovelly, , Devonshire, England
Marriage (1): Thomas PROUSE [3799] in 1841 in Bideford, , Devonshire, England
Died: 4 November 1894, Hartland, , Devonshire, England at age 77
Buried: 1894, Hartland, , Devonshire, England
FamilySearch ID: LB6J-STM.
Death Notes:
Died at Firebeacon, Hartland
Noted events in her life were: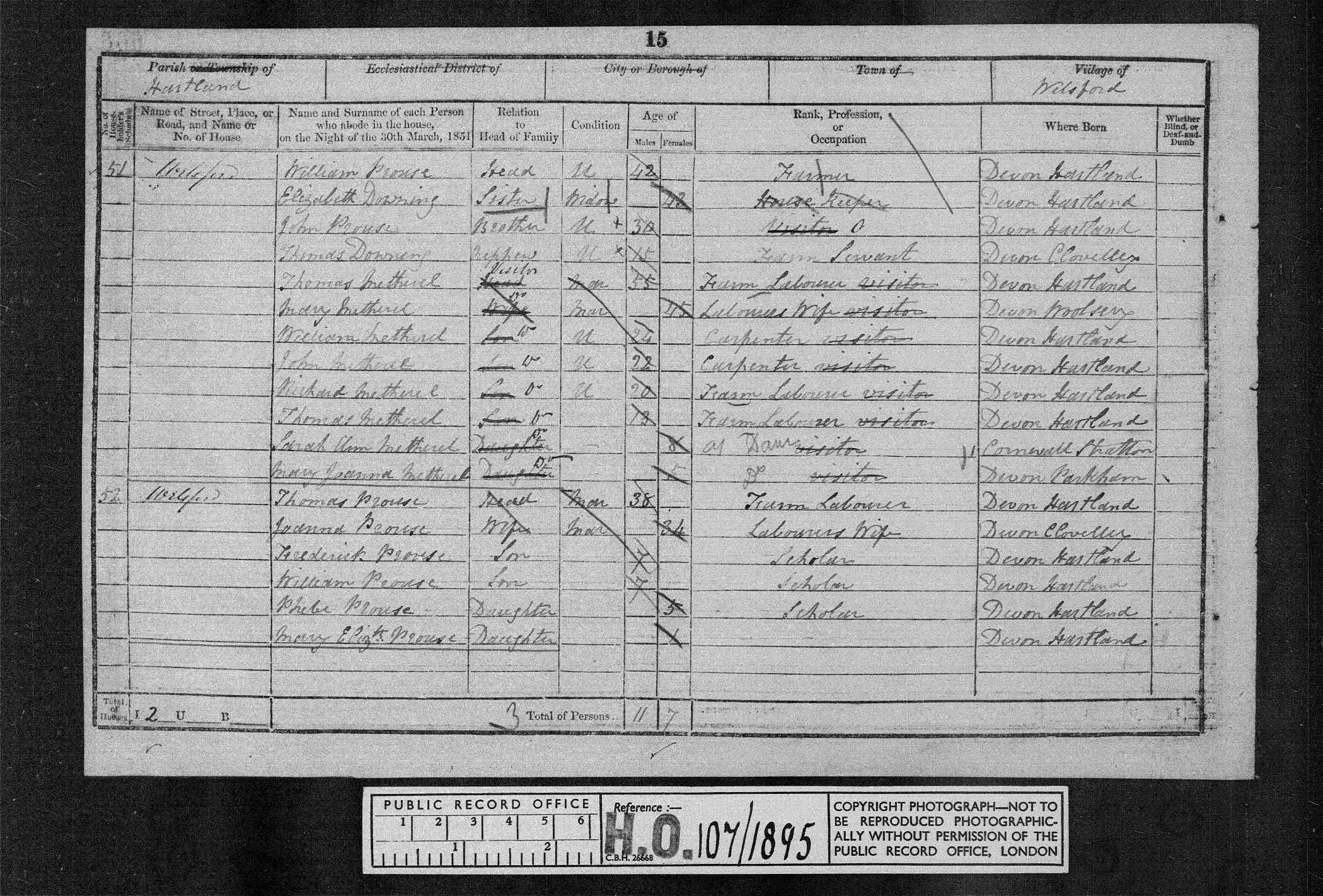 1. Census: 1851 British, on 30 March 1851, in Hartland, , Devonshire, England. This event was shared from Thomas PROUSE [3799] who also shared it with Frederick PROUSE [4314], Mary Elizabeth PROUSE [4317], Phoebe PROUSE [4316], and William PROUSE [4315].
Joanna married Thomas PROUSE [3799] [MRIN: 4643], son of William PROUSE [4275] and Joanna WHITE [4276], in 1841 in Bideford, , Devonshire, England. (Thomas PROUSE [3799] was born in 1813 in Hartland, , Devonshire, England, christened on 4 July 1813 in Hartland, , Devonshire, England, died on 30 December 1886 in Hartland, , Devonshire, England and was buried on 3 January 1887 in Hartland, , Devonshire, England.)
Marriage Notes:
within the 4th quarter of the year 1841