Fenlon Cemetery
Mackinac County, Michigan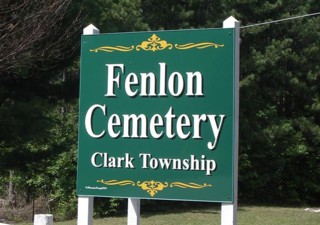 Additional Information
These pictures were taken on a visit to Fenlon Cemetery on August 21, 2004.
Fenlon Cemetery is located on Chard Road, just east of 3 Mile Road in Clark Township, Mackinac County, Michigan.
Click on a thumbnail image for an enlarged view. Enlarged views will open in a new window. Close that window to return to this page.