James Hamilton HUYCK [939]
Born: 27 December 1868, Trenton, Hastings, Ontario, Canada
Marriage (1): Lillian Delia FREEMAN [942] on 4 July 1893 in St. Ignace, Mackinac, Michigan, United States
Died: 24 May 1944, Pickford, Chippewa, Michigan, United States at age 75
Buried: May 1944, Marquette Township, Mackinac, Michigan, United States
Cause of his death was Heart condition.
Another name for James was James Hamilton HUYCKE.
FamilySearch ID: MJTF-DYM. Find a Grave ID: 72907676.
General Notes:
James suffered a stroke in 1934. He continued to live in the old home until 1942 and then, being unable to operate the farm, sold it to Vern Leach. He was living with his daughter and son-in-law, the Harvey Fountains, at the time of his death.
Medical Notes:
suffered a stroke in 1934.
Noted events in his life were:
1. He worked as a farmer between 1895 and 1899 in Marquette Township, Mackinac, Michigan, United States. Marquette Township, Mackinac, Michigan, United States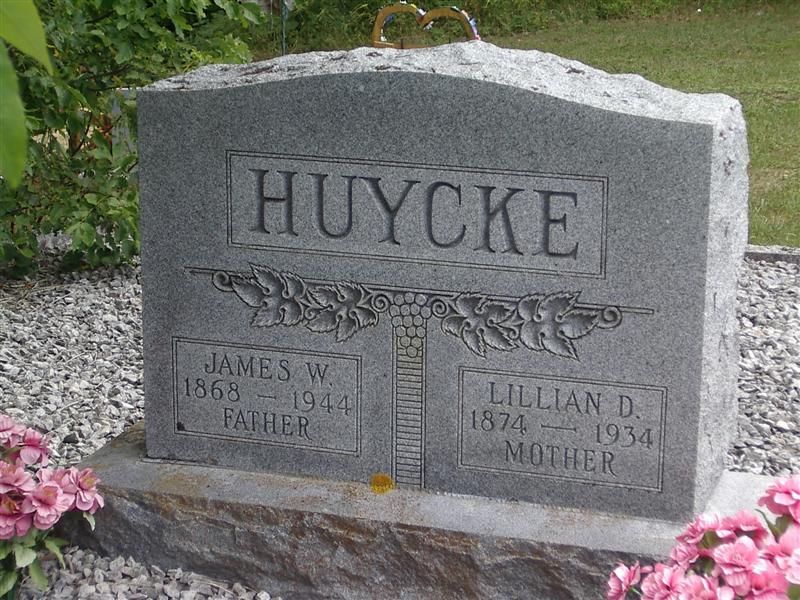 2. He was buried at the Rockview Cemetery in Marquette Township, Mackinac, Michigan, United States in May 1944. Rockview Cemetery Photos
Hessel, Mackinac, Michigan, United States (Rockview Cemetery, Rockview Road at N. Chard Road, Hessel, Michigan 49745, United States.)
James married Lillian Delia FREEMAN [942] [MRIN: 243], daughter of Daniel FREEMAN [943] and Ellen BERGEY [944], on 4 July 1893 in St. Ignace, Mackinac, Michigan, United States. (Lillian Delia FREEMAN [942] was born on 7 August 1874 in Lincoln, Lancaster, Nebraska, United States, died on 12 December 1934 in Marquette Township, Mackinac, Michigan, United States 481 and was buried in 1934 in Marquette Township, Mackinac, Michigan, United States.)