Rundle George HUNTER [202] 271
Born: 6 November 1916, Pickford, Chippewa, Michigan, United States 271
Marriage (1): Evelyn M. ELMHURST [468] on 29 June 1939 in St. Ignace, Mackinac, Michigan, United States 169
Died: , Orange, California, United States 169
Another name for Rundle was Rundell HUNTER.
FamilySearch ID: L2XQ-32D.
General Notes:
Fourth child of Amos Hunter and Lilly Leach.
Noted events in his life were: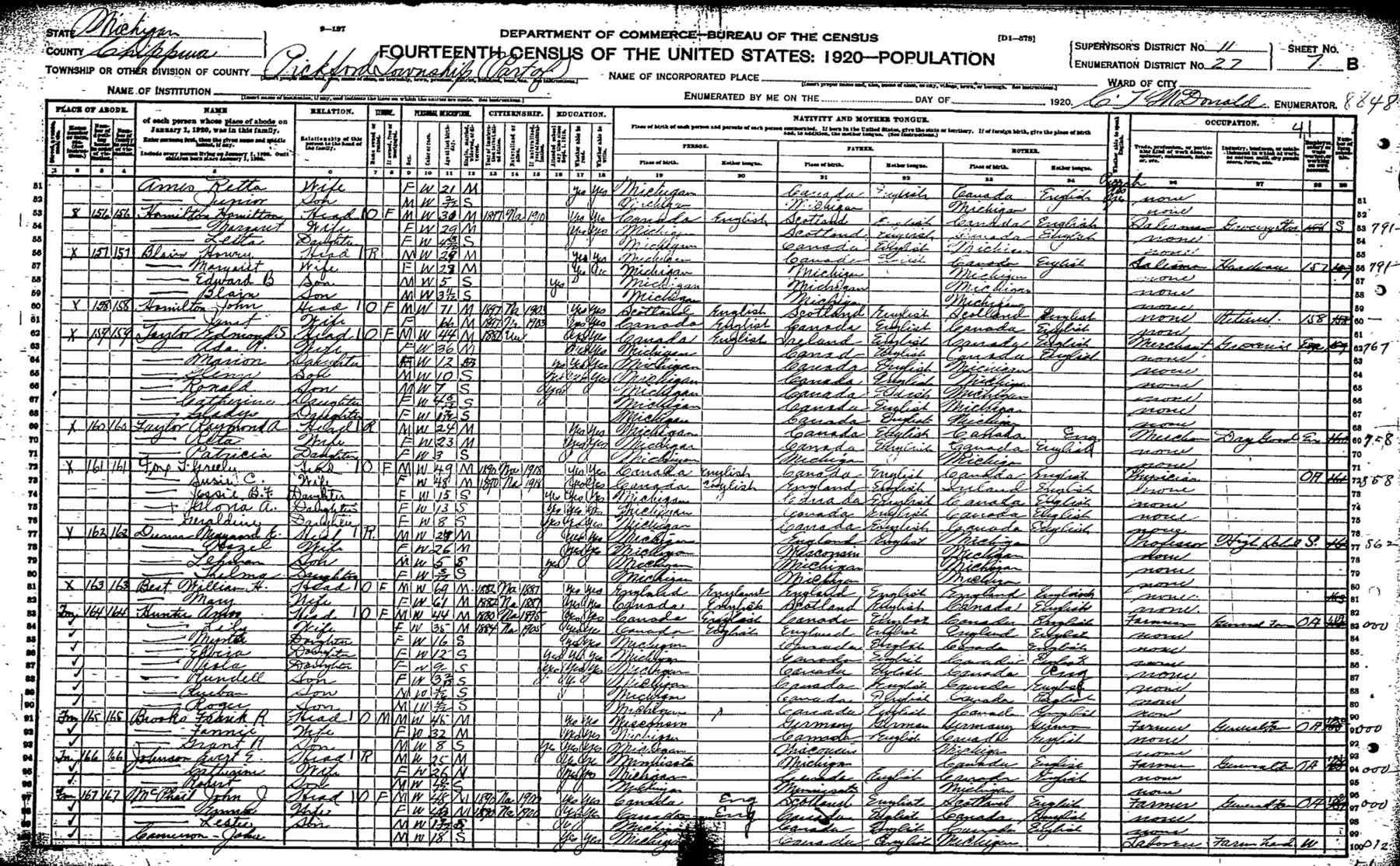 1. Rundle appeared in the household of Amos HUNTER [292] in the 1920 United States census on 2 January 1920 in Pickford, Chippewa, Michigan, United States. 1920_MI_Chippewa_11_27_07b This event was shared from Amos HUNTER [292] who also shared it with Alvira HUNTER [463], Lillian May LEACH [213], Myrtle HUNTER [738], Reuben Amos HUNTER [214], Viola HUNTER [216], and William Roger HUNTER [215].
Rundle married Evelyn M. ELMHURST [468] [MRIN: 118] on 29 June 1939 in St. Ignace, Mackinac, Michigan, United States.169